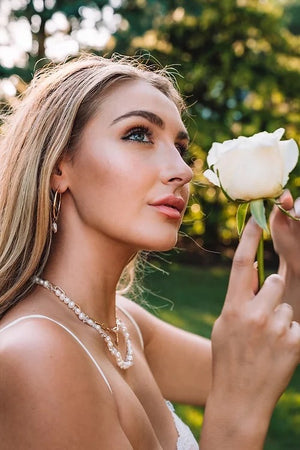 fair·y 𓆃
/ˈferē/
a small imaginary being of human form, that has magical powers, especially a female one.
fairy designs
WHY US!
guarantee
Not satisfied with your order? Contact us and we will be happy to assist you.

SECURE PAYMENT
Security is one of the main concerns in everything we do. All payments are 100% secure.
SUPPORT 24/7
You will speak with one of our courteous representatives within 24 Hours or less.
★★★★★

We had the best time shopping with Morgan in Rhode Island. I am obsessed with crystals and the group I chose just added to my collection and excitement in my room. I would order more at anytime! For myself or for gifts. Thank you so much!

Emma
★★★★★

Everything I've gotten from Morgan becomes a staple piece that I cannot live without. She makes ordering/customization and questions such a breeze and the packaging and presentation is always amazing✨🥰

Haley Wexler
★★★★★

Morgan goes above and beyond for her customers, her jewelry is absolutely amazing and so unique all her pieces send so many positive vibes you wouldn't regret getting this jewelry <3 I am so obsessed!!

Kelly Hardy
★★★★★

Amazing customer service. The quality of the products she puts out is absolutely wonderful. I get so excited with each order I make!

Rachel Knight
★★★★★

I have ordered from Morgan a few times now- i'm obsessed!! So nice to finally find gold jewelry that won't tarnish!! She even did an amazing custom piece for me :)

Maria Tardera
★★★★★

i wear a piece of morgan's jewelry every single day. this jewelry has changed my entire life and i am forever grateful for that. right now i am wearing an aquarmarine stone and when i am not wearing it you can find me wearing black tourmaline. i can't get enough of morgan and her incredible work she is seriously a gift to this world 😇

kate babineau
★★★★★

I recently purchased a necklace from Morgan Bea Designs at a pop up she had. I had been searching for something simple I could wear everyday. I love it so much. Have received so many compliments. I ordered a custom necklace for my daughter with her birth stone after she said how much she loved my necklace. She loves it and wears it everyday.

Sheena Reinfurt
★★★★★

Morgan really puts her heart into every product which is why I continue to support her with every purchase. Beautiful great quality. My newest purchase I literally wear out, to the gym, in the shower, & to bed i love it!

Ana Santana
★★★★★

I refuse to buy jewelry from anyone else besides Morgan. Her style, vision, authenticity, and most important her beautiful soul. She always goes the extra mile to make sure my order is safe and gets to me ASAP. 10/10 recommend!

Troy Wolf